Personal Trainer Battersea – Ben Wilson 
I started helping people get in shape in 2002 and have been a Personal Trainer in Battersea Park since 2012.
My approach combines nutrition, exercise and motivational methods to transform your mind and body.
I am one of the most experienced personal trainers in London & have written three books on fitness.
No experience or prior success needed and all fitness levels welcome. I will motivate you to change your body & develop new habits.
(Google Advertising Disclaimer – There is no guarantee of specific results and individual results may vary).
Arrange A Sample Session / Ask Me Any Questions 
The best way to answer any questions and / or arrange a sample session is to contact me as detailed below:
– Add Me on Whatsapp here>>>
– Call or Text me – 07915 397 703 >>>
– E-mail: ben@benwilsonuk.com
(Note – My replies often go missing due to Spam filters, easier to chat via whatsapp)
– Social Media: Benwilsonuk
Instagram>>       You Tube>>         Facebook>>          Twitter>>        Tik Tok>>    LinkedIn>>
In Person : I am always in the park doing my thing with clients as a Personal Trainer Battersea so come say Hi : )
Why Have A Personal Trainer?
My role as a trainer is to help you achieve your goals, it is as simple as that! The reality of health and fitness is that most people never achieve the body they want, which is disappointing as everyone could be successful.
The reason people do not achieve their goals is a mixture of inadequate skills, the wrong strategies (what to eat/exercise to do) and a lack of motivation.
Getting in shape can be a very lonely business and with the whole world seemingly doing nothing but trying to knock you off track it is important to have someone there supporting you to your goals. My job is to guide you to a higher standard in all areas of health and fitness which will produce the inevitable result of a better body.
Who is it for?
I am here to help you if –
You are struggling to make any progress towards your goals on your own.
You want to get to your goals faster than your current rate of progress.
If you have never had any success with your health & fitness.
There is NO stereotypical person who is or isn't right to work with me. I have worked with many teenagers while my oldest client was 88 years old. I have helped people lose over 8 stone (108 Lbs / 46 Kg) yet also helped people lose that last 2kg to get the fitness model 6 pack look for their holiday.
I have trained people who are exercising for the first time in 25 years to people suffering from chronic pains and post surgery rehabilitation. I can guarantee that you are not the most unfit person I have worked with. I have done exercise with the full cross section of fitness from my work with recovering stroke patients to aspiring professional rugby players.
I am lucky enough to have had experience with almost every profession from 15 hour a day office workers to the armed forces and highly focused athletes to stressed full time mothers . Put another way, I reckon I have worked with over a 1000 people so have seen the full gambit of professions, personalities, physical abilities and circumstances.
What Happens in a Session??
A training session focuses on the area of most need. The average session combines exercise to conversations about food, resolving problems and issues of the mind and motivation during the rest periods. Some sessions may be without exercise such as a sit down nutrition or troubleshooting if needed / appropriate.
Remember the key is results, doing 10 lunges instead of resolving a major block or problem is not an effective use of time. On the flip side, if everything is running smoothly then it is about getting the work done during an exercise session. A session may include any of the following:
– Warm Up & Progress Checks – Prepare the body for the session while checking progress from last session until now
– Aerobic Fitness & Strength Training – Sprints/Jogging or other aerobic fitness and total body strength training or muscle building.
– Flexibility & Injury Rehab – Developing posture, resolving muscle tightness and addressing weaknesses around injured areas.
– Problem Solving, Planning & Key Strategy Areas – Resolving problems you have encountered and looking into key concepts within nutrition, exercise or developing habits. This also includes looking underlying issues of motivation, stress* and planning for the week ahead.
*This may involve behaviour change techniques such Emotional Freedom Technique, NLP  or other similar methods as well as discussions on the various areas outlined in my book.
The scope of my training is not found with other trainers and allows me to help a much wider range of people get amazing results.
Logistics & Key Details
The best way to understand how it all works is to meet me for a sample session or chat to have a 15 minute goals conversation (contact details below) –
Session Duration – 60 minutes usually, though some people do shorter sessions. If you have to leave at a certain time we will be finished by that point.
Location – I work mostly in Battersea Park though I do visit other parks in London. I also train some people in their home and in private gyms where access is allowed such as work gyms or apartments block facilities.
Session Times – Depends on location but generally from 6am until 9pm at night. Weekends I do NOT work except on special occasions. Some clients lock in the same time every week while others change the time and day to fit with their work schedules or travelling.
Availability – Contact me as depends on location / times etc.
Session Blocks -You can pay individually or get a block of  10 sessions. Most people get 10 and we meet once to twice a week.
Cost – Contact me as it is hard to say how many sessions you will need for results (and therefore total cost). While I am a good trainer I'm not so good at business as I have barely changed my prices in 10 years and I was undercharging back then. All things included – Speed of Results vs Magnitude of Results vs Cost per session I am one of the most affordable trainers in the London.
Total Sessions –Very hard to say as depends on your current goals, skills and behaviours etc. I have had amazing results with people ranging from just 1 to 10 sessions while some long term clients have done hundreds of sessions. Budgets and other elements obviously play a part. My aim is to make you self-sufficient, ideally within 10 sessions. There is no expectation that you do any minimum amount of sessions.
Arrange A Sample Session / Ask Me Any Questions 
The best way to answer any questions and / or arrange a sample session is to contact me as detailed below:
– Add Me on Whatsapp here>>>
– Call or Text me – 07915 397 703 >>>
– E-mail: info@one2onenutrition.co.uk
(Note – My replies often go missing due to Spam filters, easier to chat via whatsapp)
– Social Media: Benwilsonuk
Instagram>>       You Tube>>         Facebook>>          Twitter>>        Tik Tok>>
In Person : I am always in the park doing my thing with clients as a Personal Trainer Battersea so come say Hi : )
**********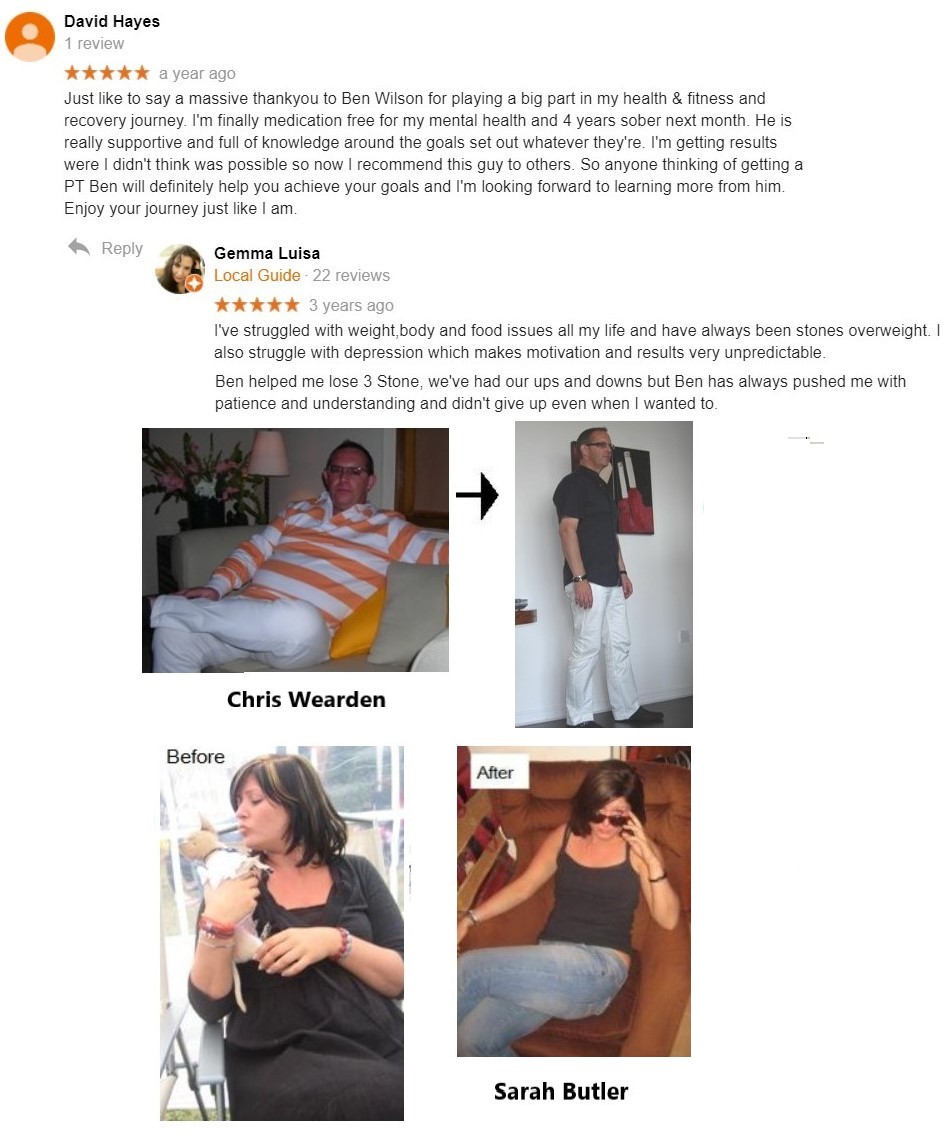 Ben Wilson – A Bit About Me
I have been a personal trainer since 2002. After doing a degree in Chemistry (Cardiff) I did a few jobs that I hated in an office setting and a very dangerous chemical plant (see here>>). After this, I trained to become a personal trainer and never looked back.
Books
I have written three books, Rugby Fitness Training – A Twleve Month Conditioning Programme, Change Your Thinking – Change Your Shape and The Grand Unified Theory of Weight Loss.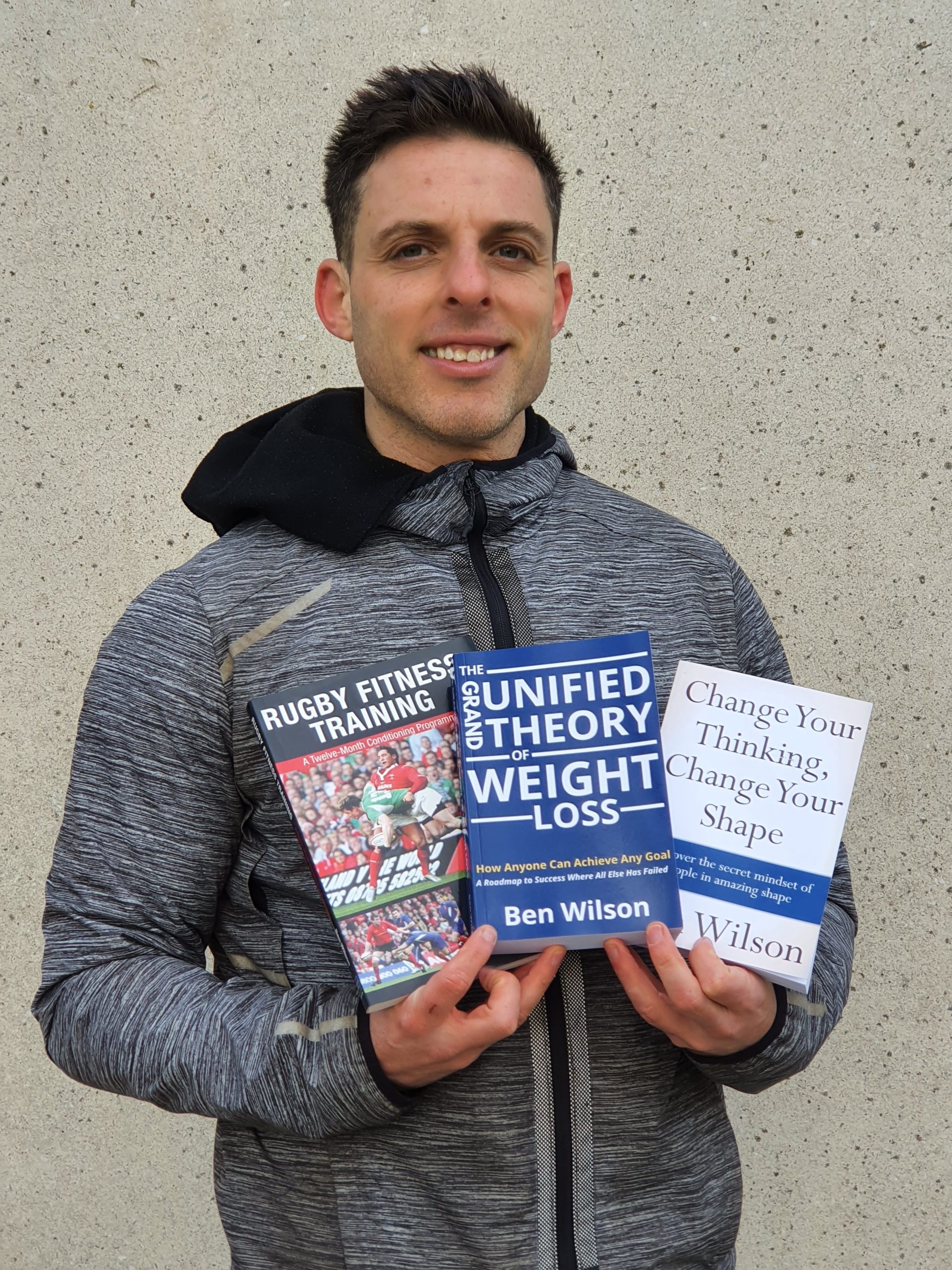 My Sports Background
I spent most of my life competingin in Athletics (400m – 53.4 Pb) and playing Rugby (various clubs including Esher and London Welsh). For the last few years I focused mainly on Fitness Model and Bodybuilding Physique shows. The photos below are from shows in 2014, 2019 and 2021.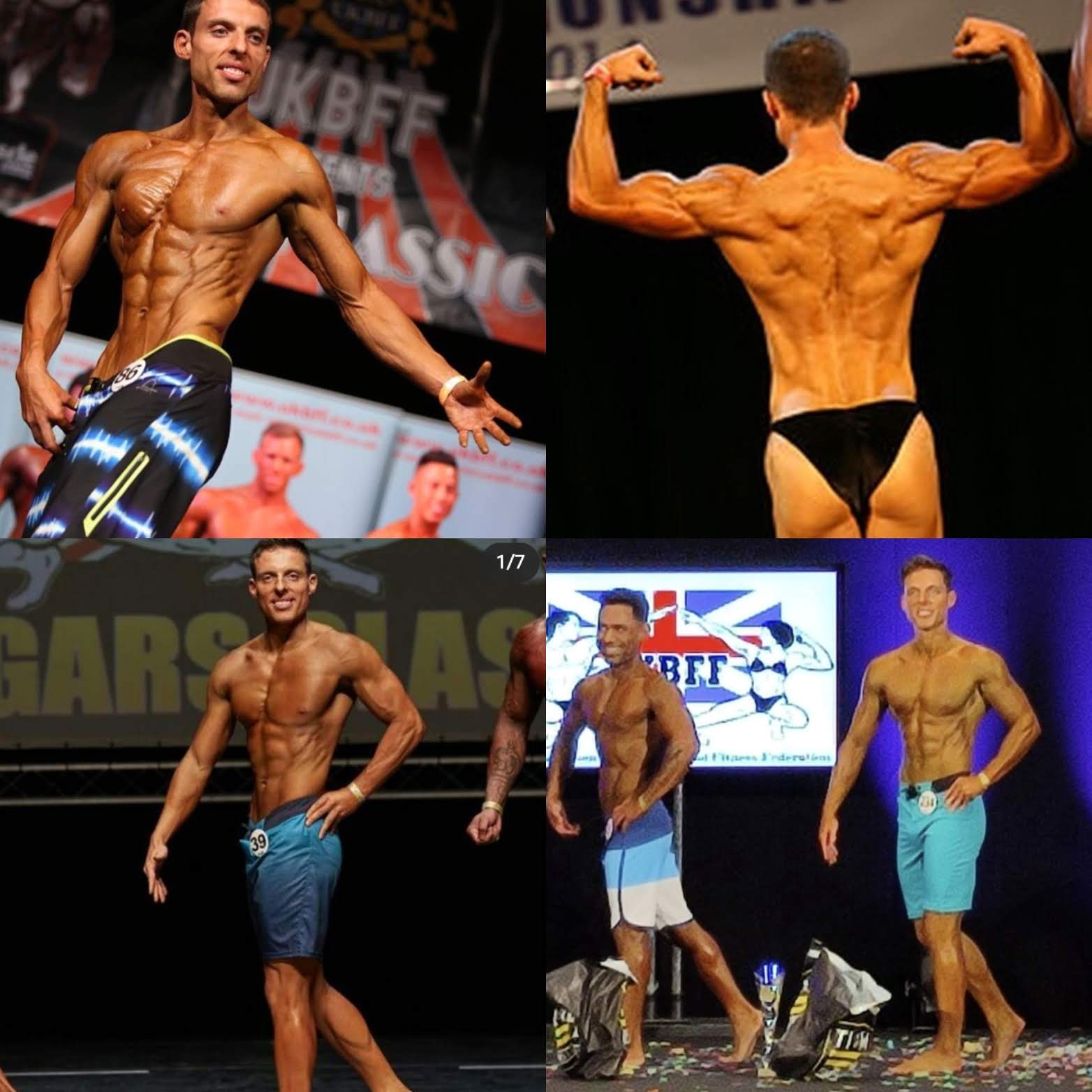 Studying & Experience 
After studying a personal training and sports massage diploma to enter the industry I have continued to increase my knowledge across exercise, nutrition and behaviour change techniques. I was the first trainer in the UK to combine exercise and nutrition to Emotional Freedom Technique (EFT). I have worked with stroke rehabilitaion and I was the fitness coach of the Swedish Rugby team for a year.
I am always learning in some avenue and then look to solidify this knowledge by working with people from all sorts of different backgrounds and specific challenges / issues. A sum up of this can be found below.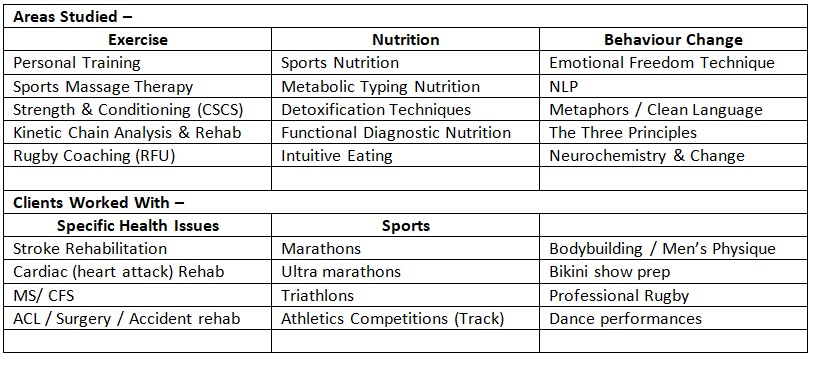 My TV Appearances
I have been on various TV shows over the years, including the BBC Breakfast show, Channel 5 News and CNN. Some highlights of these can be seen below.
Travel
I have travelled to over 50 countries and lived in both Australia and Brazil. (Make your own map here>>)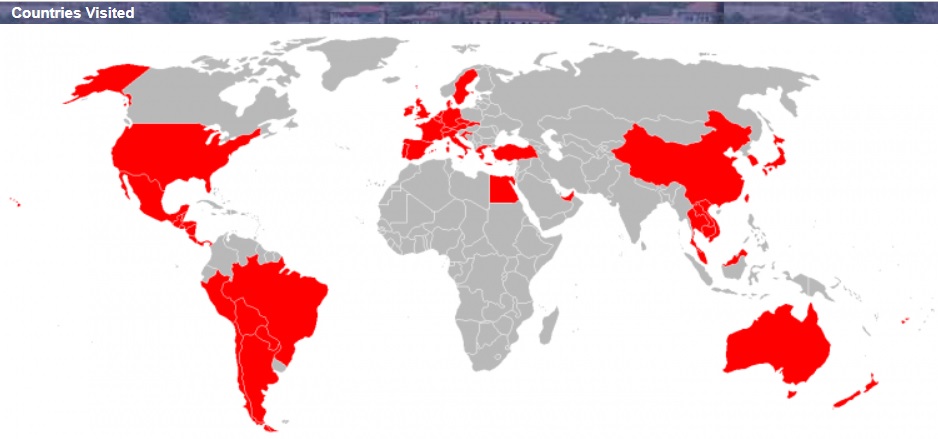 Samba
After I came back from living in Brazil I got a dog and started to perform in samba shows to keep that Brazilian connection. I was a member of London School of Samba and we did gigs at weddings, parades, parties and for TV.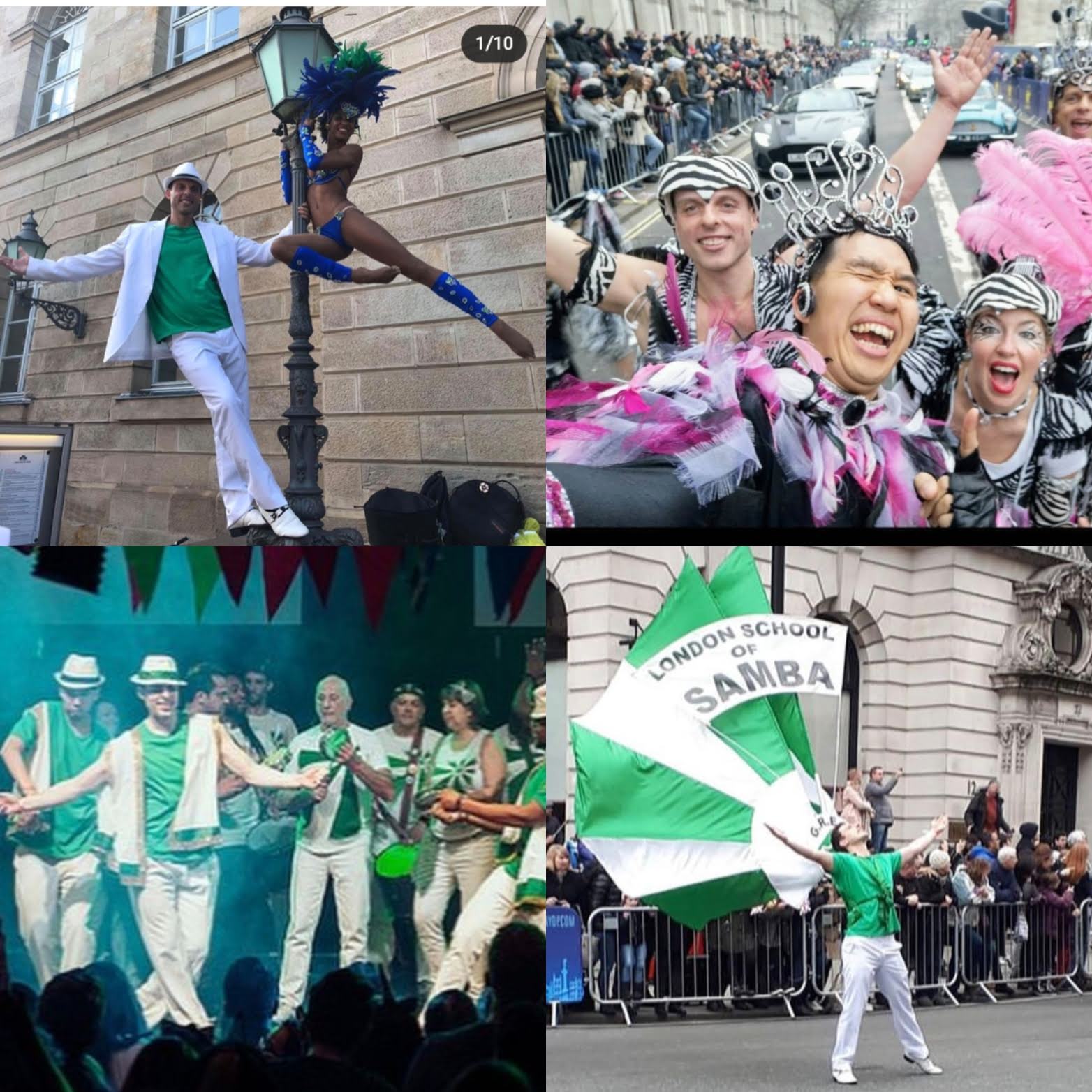 Dogs
My dog Ajax was a chunky 50kg of Rottweiller. Sadly he died a few years ago, until I get a new one I am always trying to borrow other people's dogs when I get the chance. If you have a dog then bring it down the park 🙂
Achieving Your Goals 
The majority of people come to me with a mixture of goals. This usually involves some desire to desire to change your body shape (lose fat and/or gain muscle) and increase your fitness and energy. You may have some specific goals too such as improving an injury, developing your health or training for a specific fitness challenge or sport.
All of these goals can be achieved with time and focus if you approach it in the right way. To do this I will help you look into your Nutrition, Exercise and the motivational methods, looking not just at what plan to follow but also how to develop your habits and skills so that you act this way naturally going forwards.
The unique approach I use is not covered by any other trainer in the local area and is outlined in principle in my book The Grand Unified Theory of Weight Loss. For this reason I am able to get results with both motivated people and those who have always struggled with their health & fitness.
Nutrition – What do we cover?
– What to Eat – This varies between people and thus completely contradicting diets can work for different people e.g. paleo vs vegetarianism. The key is finding out what is ideal for you and your body.
– How Much to Eat Per Meal – he ratios of protein to carbs to fat. It is closely related to food cravings and overeating. Your body gives feedback on this issue every time you eat. (reactions within 2 hours). Most people have not been trained to use these
– How Much to Eat Per Day – Normally this is resolved by your ratios above. This element determines your ability to lose fat, optimize health while maximising sports performance or muscle mass.
– Certain Foods to Reduce ('Avoid') – While many foods can be avoided the primary concern is that of sensitive foods, those that should be healthy but annoy your body in one way or another thus causing you to store fat or for health issues to worsen
– Behaviours, Habits & Emotions around Eating – Dramatic long term change comes from establishing new natural behaviours and changing how you feel around many aspects of eating. This can be done much more easily than you would think and anyone can do it. However, this will not happen working with any trainer, infact, the typical trainers approach to nutrition creates the exact opposite effect : (

Nutrition – What it is NOT about?
– No Banned Foods – Any food can still be consumed on your plan during the process of achieving your goals. This means you can still drink, eat chocolate or sweets and have pasta, carbs or anything else you would like. The key is the thresholds and amount you consume over a weekly period. (You can get in amazing shape while still eating carbs, sugar, fat and consuming alcohol. I will show you how to do this)
– No Suffering & Restriction – Your nutrition routine is not about trying to minimise all taste and enjoyment. It is also NOT about being hungry or suffering big cravings. These are all signs things need to be changed a little, the ideal plan is not that hard to follow and easier than you would think. The key is the ability to follow it for longer durations because it is attainbale and sensible. This allows crazy results to happen.
– No Hiding Away From Friends or Restaurants – Inline with the above two principles, you can still socialise and eat out. Results do not have to be about living a miserable experience. It is all about balance and there are various ways you encompass a social life and eating out into your results process.
Note – It is a total lie and fallacy that results have to be a massive super human effort or one long depressing experience. Sadly, most trainers have not found the way out of this mindset which is why so many people struggle with your average PT.
***********
Exercise – What do we cover?
– The Four Areas of Exercise – I will help you implement and enjoy the different areas of exercise, which are aerobic, resistance (strength), core training and flexibility. Anyone can find a way to enjoy these and become good at them regardless of where you are now. If appropriate we may take a fitness appraisal which will cover all the exercise areas and allow us to identify your weaker areas.
– Genuine Strength Training – Most trainers now do some form of aerobic circuits or hiit, which is a mix of aerobic exercise and resistance training which is not true strength training. Almost no super strong people train like this and most trainers do not train themselves the same way they do their clients. We will do genuine strength or hypertrophy training based on your goals.
– Real World Fitness Development – My goal with your training is to make you a fitness machine in the real world and handle anything life has to throw at you. This is about tailoring your fitness to what the real world asks of you. This may be to keep you healthy in your 80's or to target a specific sport or fitness challenge.
– Injury Rehab & Prevention – Most people start the training with at least one niggle or injury which can usually be resolved fairly qucikly. knowing about injury prevention and rehab is a very beneficial thing that everyone should have going forwards to live a health life.
– Habits, Skills & Feeling towards Exercise – Real world exercise success comes not from some super plan for the next 8 weeks but actually you developing the behaviour patterns to enjoy and feel confident exercising for the next 8 years. I will teach you how to do this, which is not that hard to do. Sadly the way most trainers promote and push exercise it does not develop your long term exercise habits, often doing the exact opposite : (

Exercise – What is is NOT about?
– No Shouting – I am not the kind of trainer who shouts at people, for this reason I was edited out of the TV show Fat and Back despite filming the whole series. There is no point shouting at you, I am here to change how you naturally want to behave round exercise, there is no place for shouting in that process.
– No Pain or Death like feelings – Despite what most trainers would have you believe, you do NOT need to brutally smash yourself to get really fit. Consistency over time produces spectacular results while pain and pushing it too hard destroys long term exercise adherence.
– No Army Training – Many of the things people hate about exercise approach stems from army training, which is as much about character development as it is fitness. I have never had a client do a burpee and we will not be crawling on the ground or similar.
Note – Exercise can be a really fun and an enjoyable experience whatever your current levels or previous experience. Despite what you may have learnt from PE at school or bad trainers in your past it is much easier than you would believe to get much fitter. The key is developing consistency over time which almost no other Personal Trainer teaches.
*********
The Stuff You Don't Know About – What do we cover?
– How Real Change Happens – We now live in a world where almost no one believes they can lose weight or change how they act around health & fitness. This is completely wrong, you can achieve all your goals and way more than what you ever imagined possible. I am sure you would agree that you are able to develop bad habits and gain weight, if so, this means there is nothing wrong with your body or the habit development system. Therefore, if you can go in the 'wrong' direction, you can also turn it around to go in the 'right direction. It is just no one understand how real change occurs and thus you do the wrong behaviours to get long term results. I know exactly what you need to do.
– The Power of Having a Trainer – There is a dynamism about working with another person focused on a specific goal. It is human nature to put in more effort when you are working with someone else than when on your own. You eat better, exercise more and are more motivated. My ability to clarify the right approach will make you much more effiicient. I feel that no one knows their true potential until they are in the right environment with the right plan. Very few personal trainers match the enviroment I create for my clients where it is safe, supportive and motivating yet does not come with any pressure of results nor strict rules of how you must act.
– Things You Never Knew You Needed – My book The Grand Unified Theory of Weight Loss covers every factor that could affect you or be needed during your journey to better health and fitness. This often leads you to do things that you never thought were the keys to taking the next step to get results. I am able to tell you directly what you need to do. This could be spending time developing a stress management tehnique rather than going for a run or perhaps researching a fitness challenge that would inspire you over resisting a piece of chocolate.
– How It Should Feel – The results process is often as much about unlearning what you know as it is about learning new things. Very often, the feelings you are used to or think you need to feel is NOT the actual way you should feel to get results. Likewise, you often do not have access to the needed feelings around health & fitness to achieve your goals. To develop these takes a certain approach that other Personal Trainer do not use.
The Stuff You Don't Know – What it is NOT about!
– No Grinding Along on Willpower & Self-Discipline – Digging in deep and trying to summon all your will power and self disicpline from within is both outdated and unlikely to get your anywhere near your goals. Habits, natural behavioru patterns and emotions are what will carry you to success. To develop these takes much less willpower than you think. In my experience almost everyone has the needed discipline to achieve their goals, it is just they do not channel it in the right direction.
– No Denying Your Truth & Present Reality – Too often we try to deny our current behaviours, past actions and current present reality. My training meets you where you are at, I have had many clients join me at some stage of their addiction rehabilitation. I treat everyone as an individual and we start at the level appropriate for you without judgement or expecattions. When we start where you are currently at it is much easiert than you would think to make progress, everyone can make at least one small tiny step forwards.
– No Pre-Requisits or Expectations On Results – I do not come with any pre-requisits of what you must do on the programme, how you must act or what you must not do etc. I also do not demand you make changes at a certain speed or set unrealistic results. I am not about fast results, I am about long term, once in a lifetime tyle changes. Everyone is on their own journey and go at their own pace, I am merely a guide to help you along. Unlike most other trainers, I am patient, caring and will be here for as long as it takes, judgement free and supportive. We got this! : )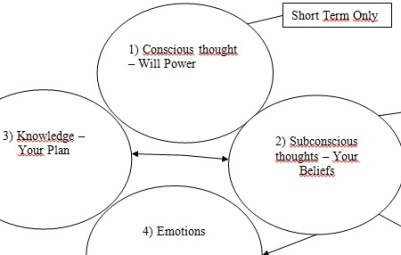 Arrange A Sample Session / Ask Me Any Questions 
The best way to answer any questions and / or arrange a sample session is to contact me as detailed below:
– Add Me on Whatsapp here>>>
– Call or Text me – 07915 397 703 >>>
– E-mail: info@one2onenutrition.co.uk
(Note – My replies often go missing due to Spam filters, easier to chat via whatsapp)
– Social Media: Benwilsonuk
Instagram>>       You Tube>>         Facebook>>          Twitter>>        Tik Tok>>
In Person : I am always in the park doing my thing with clients as a Personal Trainer Battersea so come say Hi : )
**********