As I am sure you saw there has been plenty going on down here in London with the Queen's funeral. I walked to see the flowers at Buckingham Palace a couple of times and went by the long Queue for Westminster Abbey…. remarkable times!
There are a little over 13 weeks left in the year and that means plenty of time to still achieve some amazing results. It is enough time to drop 1-2 dress sizes, to go from walking to running 5km. In the months ahead you could lose 7-12kg (16-30 lbs) or take 2-3 inches off your waist. There is so much you can achieve, but what are the best steps to take?? For me it would be something along the lines of:
Make A Move With Food – If you follow anyone who is known for their body in the health & fitness arena whenever they "get back on it" they almost always start by planning out their food. This goes against what most people, which is usually based around exercise or the gym. So make a commitment in the area of food (or drink). You can do this by trying out a new eating regime, planning out your food for five days, eliminating a food group or trying a fasting protocol etc. The approach you use if far less important that just doing something to change things up.
Get Some Support – Too often we try and do things all on our own when it comes to health & fitness. This greatly reduces the odds of you succeeding. In motivational terms we will always do more when others are around. So to increase chances of getting results get other people involved. You can do this by hiring a trainer, forming a fitness group with your friends, joining a weight loss group or simply going to exercise classes. I am available here in Battersea, London and I am about launch my revamped online coaching within the next couple of weeks.
Expand Your Exercise Options – One problem many people have with exercise consistency is how few options they have for being active. A beneficial task to do when you are motivated is to explore some new exercise methods. It takes a little trial and error but when you have more exercise options you have a much greater likelihood you will be consistent with fitness, especially during a lower motivation phase.
You can do this by picking a new exercise plan to follow, experimenting with classes you haven't done before or trying a new sport. It is also good to try exercising at different times of the day to which you are accustomed to.
Focus On The Long Game – This email is about getting results over the next 3 months. However, I always keep an eye on the long game. So while I really want you to be looking and feeling amazing in January 2023 I also want you to be in a same or better place in January 2028.
For such long term successes it always comes back to you and your natural behaviour patterns. The key to this is the adaptability of your behaviours, in practical terms it is not just about following Plan A. It is about how else can you achieve results when things aren't all going well. I discuss this extensively in my book, The Grand Unified Theory of Weight Loss.
You can work on this by trying out different strategies even when you have a plan that is working for you. For example, you may be loving your exercise schedule at your local yoga studios but you choose to add in running as well in the evenings for times when you are travelling. Perhaps you are sticking to your home food prep perfectly but you decide to try and lose fat without making any food at home for the next week to prepare you for when work is crazy busy. You could be the kind of person who always eat four times a day without snacking but you decide to try some intermittent fasting methods for times when people are staying with you and messing up your eating routine.
**************
Springing Into Action – You may not naturally be pumped for a new fitness drive right this minute but do not worry, the way to raise your motivational levels is through action. So simply start with the lowest level of action you are open to doing. Then after completing this you will naturally find yourself prepared to do more and before long you will have found some new motivation to raise your levels.
You can do this by simply thinking about what is the lowest level of action you are prepared to do (forget what you should be doing) and then do it!!
Photos – Some photos from the events around the queen this last week or two.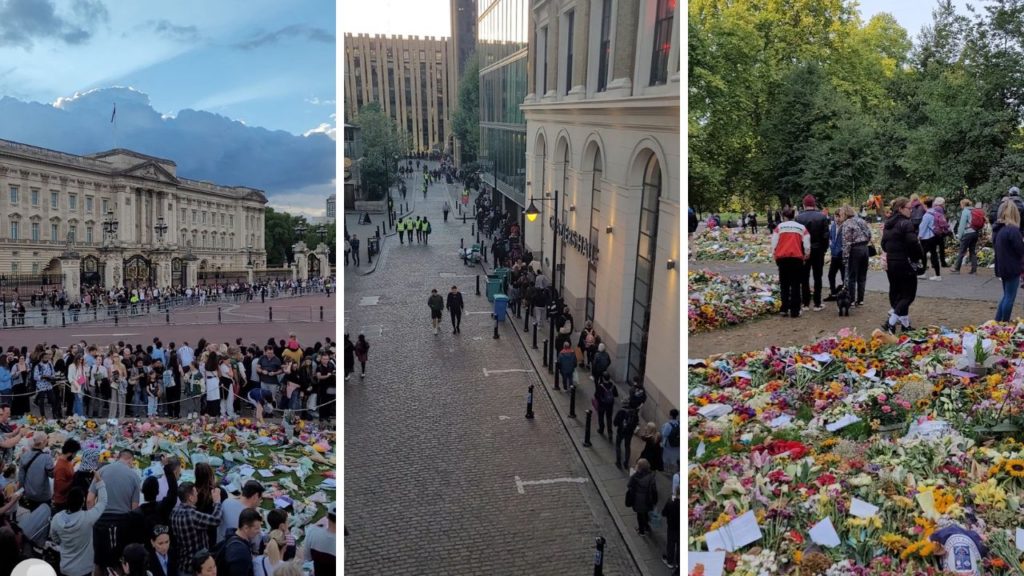 ***************
Need Support Getting In Shape?
Changing your body on your own without support or an effective system usually ends in failure sadly. To avoid this outcome you can become one of my coaching clients either online or in person. I provide Holistic, Healthy & Sustainable Body Transformations. Contact me to discuss your goals further or see below for more details and the options available to you based on your location / preferences:
Worldwide (Online) – For transformations, coaching and support wherever you are in the world read more here>>>>
London (Battersea) – If looking for Personal Training Battersea please contact me. I am available for sessions in homes, private gyms or Personal Training Battersea Park. To see my locations please visit my Battersea Personal Trainer page>>
London (Oval / Kennington) – For Personal Training in Oval & Kennington please contact me. I am available for sessions in homes, private gyms or parks.
**************
Read My Book – The Grand Unified Theory of Weight Loss – My latest book is available in print, kindle/ebook and audio formats. You can read more about it and see where it is available here>>>
Follow Me – You can get more great advice, tips, hacks and more by following me on one of my social media channels. Follow Me>>>
Instagram>> You Tube>> Facebook>> Twitter>> Tik Tok>> My Weekly Newsletter>>
**************